Photos of the virtual office and its location
Our virtual office address is 85 Jerozolimskie Ave. Office no. 21.

We are in this yellow historic building finished before first world war in 1913. The building is fully renovated.
In the building there are plenty of companies such as attorney company, English language school and bank branch.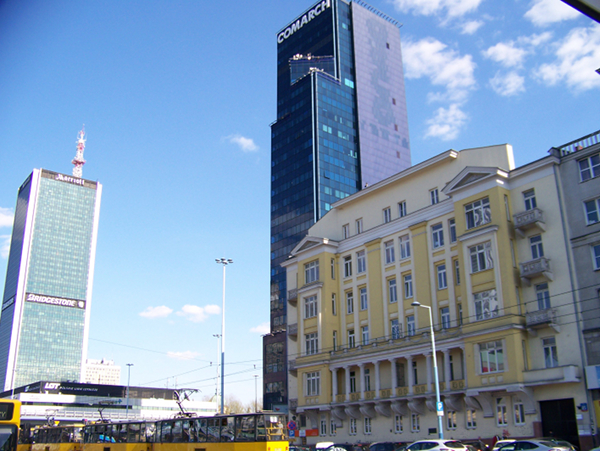 Very close to our location there are Central Train Station, Zlote Tarasy shopping mall and business building, skyscrapers - ORCO Tower, Oxford Tower, Marriott Hotel.

The two last rows of photos are showing our office and conference rooms.